| | | |
| --- | --- | --- |
| | Memphis Redbirds | 80 |
---
Notice: All logos on this page are included within the parameters of 17 U.S.C. § 107, which states that the reproduction of a copyrighted work for purposes of criticism and/or comment is not an infringement of copyright. No challenge to the copyrights of these logos is intended by their inclusion here.
---
Posted 2010 August 8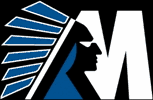 If Memphis still had a team called the Chicks, this review would probably be a lot more entertaining. First, there's an obvious gold mine in the idea of a sports team named the "Chicks". Second, there's the question of why a team with the name "Chicks" had a Native American motif. (The answer is that the team was originally the "Chickasaws" and somewhere along the way they officially shortened it to "Chicks", but if I was actually writing a review I'd probably ignore this fact and come up with some outlandish explanation.) Then, if I was so inclined, I could either make a few swipes at Memphis or pretend to be profound by saying something about the use of Native American imagery in sports teams, and I could call it a day.
But instead the Memphis team is called the Redbirds, so I can't do most of this. I can still take a few swipes at Memphis, but I see no reason to do so. I visited Memphis on a business trip a few years ago and was quite impressed. Memphis has something a lot of towns lack: an identity.
I live in Raleigh. It's a nice place. It's also pretty generic. Don't get me wrong: I love living here, and it has a lot of nifty stuff. But it's generally nifty stuff of the sort you can find in lots of places. As one example, Raleigh has Escazú Artisan Chocolates, a local company that makes some really good chocolate bars and a great variety of truffles, but it's hardly like it's the only place in the world that does so. There's also a very nice art museum in Raleigh — how many other cities have very nice art museums? Simply put, when you think of "Raleigh", you don't think of much, if you think of anything at all. But when you think of "Memphis", you do think of things. You think of Sun Records. Graceland. Beale Street. Memphis style barbecue. There is no such thing as "Raleigh style barbecue". In fact, North Carolina is divided between the land of Eastern Carolina style barbecue and Western Carolina style barbecue, and you can get both in Raleigh. That's how identity-less Raleigh is.
And yet, this city which has such an distinct identity (I'm back to talking about Memphis, obviously) has a baseball team whose logo couldn't be more lacking. The features of the logo are as follows: 1) the name of the team in an oval, 2) a baseball player, and 3) actually, there is no third feature. That's it. It's not even a goofy, anthropomorphized cardinal playing baseball. It's an actual human being. You could change the word "Memphis" to any other city and the word "Redbirds" to any other team name and this logo would work as well for any other baseball team in the world as it does for the Memphis Redbirds.
About the only noteworthy thing to point out here is that yet again, the player they show is left-handed. This is the sixth left-handed baseball player in a logo I've reviewed so far, compared to nine right-handers. That's hardly fascinating information, but I still find it curious that so many players shows in logos are lefties (I'm fairly certain left-handers don't constitute 40% of your typical baseball team). Besides, even with 40% of players shown in logos being lefties, this fact is still the most unique feature of this logo. In a lot of cities, that would be fine. But this is Memphis. Really, they ought to be able to do better.
Final Score: 80 points.
Penalties: Obvious, 17 pts; Player, 51 points, Logo, 12 pts.
Bonuses: None.
---
This page Copyright ©2010 Scott D. Rhodes. All rights reserved